Please note that this post contains affiliate links. As an Amazon Associate, Rewards Style influencer and Jane Influencer, we earn from qualifying purchases and any sales made through such links will reward us a small commission – at no extra cost for you.
Hey y'all!  As many of you know, I have a job in travel and my sole focus is planning trips to Ireland.  This also allows me the opportunity to travel to Ireland at least once a year.  I truly am working when I am there, but I get to see some pretty amazing sites.  And like mom always says, "You may be working, but you're in Ireland!"  Very true 🙂
On my recent trip, the weather was great and we had some amazing, blue sky days.  Not to mention, the Irish are amazingly warm and friendly, the scenery is beautiful, and the food and special bevs aren't too bad either!  I wanted to share with you some of my favorite sites I visited on my latest trip that were breathtaking.
Giants Causeway – the basalt columns are a natural phenomenon that no one can figure out, but provides some great folklore.
Dunluce Castle – I don't know how anyone built this castle that is literally on the edge of the water, but it is very impressive.
Dark Hedges…if you watch Game of Thrones you'll know this site. And how the trees bend and canopy the road was so cool.
Slieve League Cliffs – This was my first time to visit this site and it was incredible!  Plus don't you love the blooming heather on the cliff?
Moy River – I wish I had had time to go on a boat ride…or that I knew how to fly fish haha.
Galway – this is such a fun and vibrant city, especially the Latin Quarter!
This owl was too precious not to take a picture of…you know I love owls 🙂
And of course a trip to Ireland wouldn't be complete without a whiskey tasting.  This is a lesser known distillery called Kilbeggan.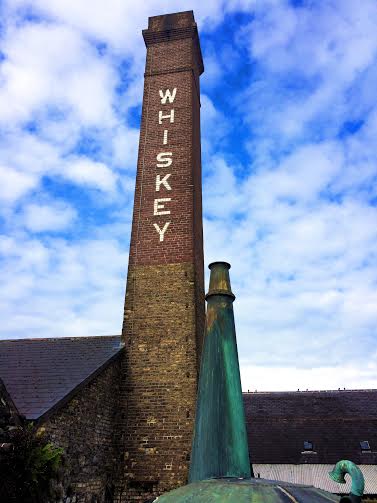 This was the sunrise on the day I was leaving…so tranquil and beautiful.  It's hard to see the rays of sun in the picture coming down, but it was such an awesome way to wake up.
Thank you for letting me share my trip with you, as it was a great experience as always.  And don't be mad, but I leave again next week to see more of Ireland. Mom is already pretty jealous and keeps threatening to show up at the airport for the flight, hahaha!  I wouldn't put it past her, but we'll see 🙂
XO – Jenn